Thread subject: STATII.COM: For all things Status-Graphite :: Another Status at home! S1 classic 5er (lined fretless)
---
Posted by LucienLaTulipe on 09-04-2018 15:47
#1
---
So, it arrived! My first fretless, and my second bass, the other being a Series II bought 10 years ago. I have to get used to the head, it is so strange!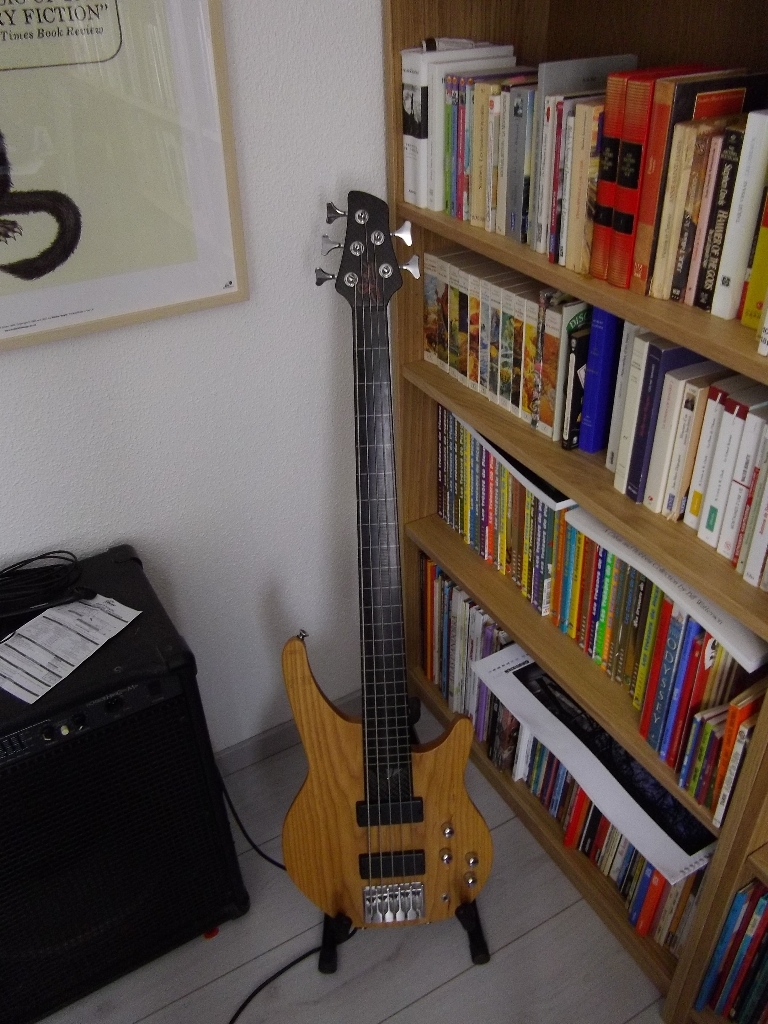 Absolutely stunned by the playability of the beast, it's like cheating! It hurts to say that but... it feels even easier than the good old Series II. The low B is strong and clear and the sound is way punchier than I thought. Here with the old sister (1988 Series II #425):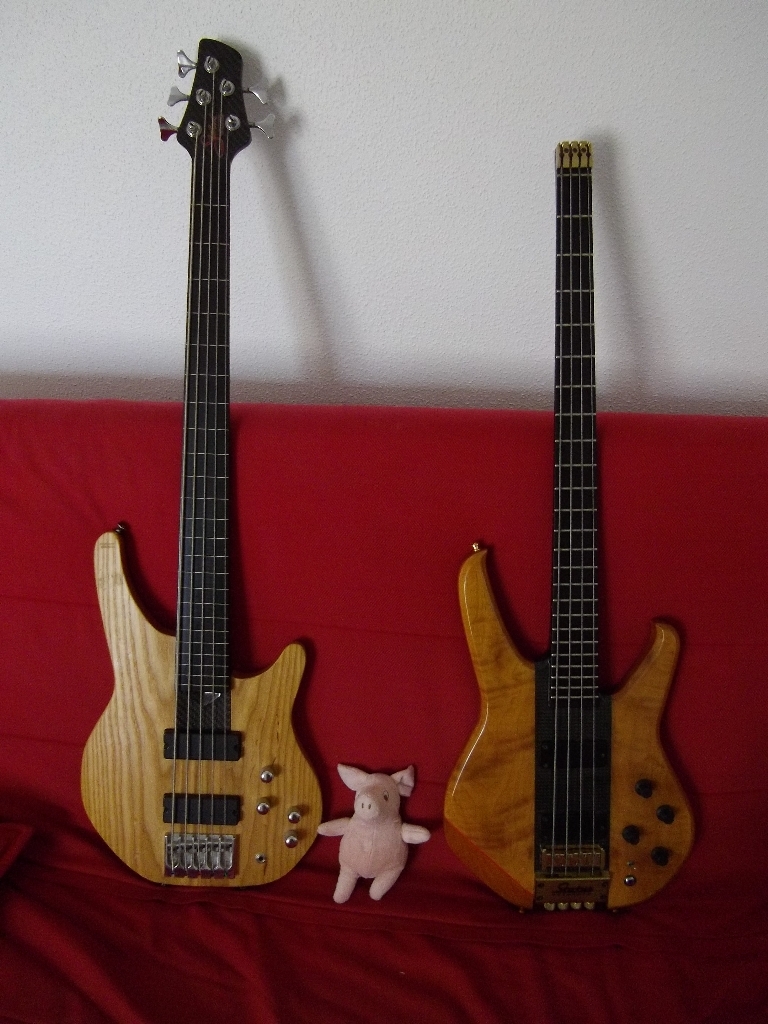 (nope, it's not me in the center) Condition is very good, the only flaw I see is the fingerboard wear. It does'n't affect the playability, in fact it's nothing you can feel touching the fingerboard but looking at it you can clearly see at some places the consequences of roundwound strings, which I did'n't realize when buying: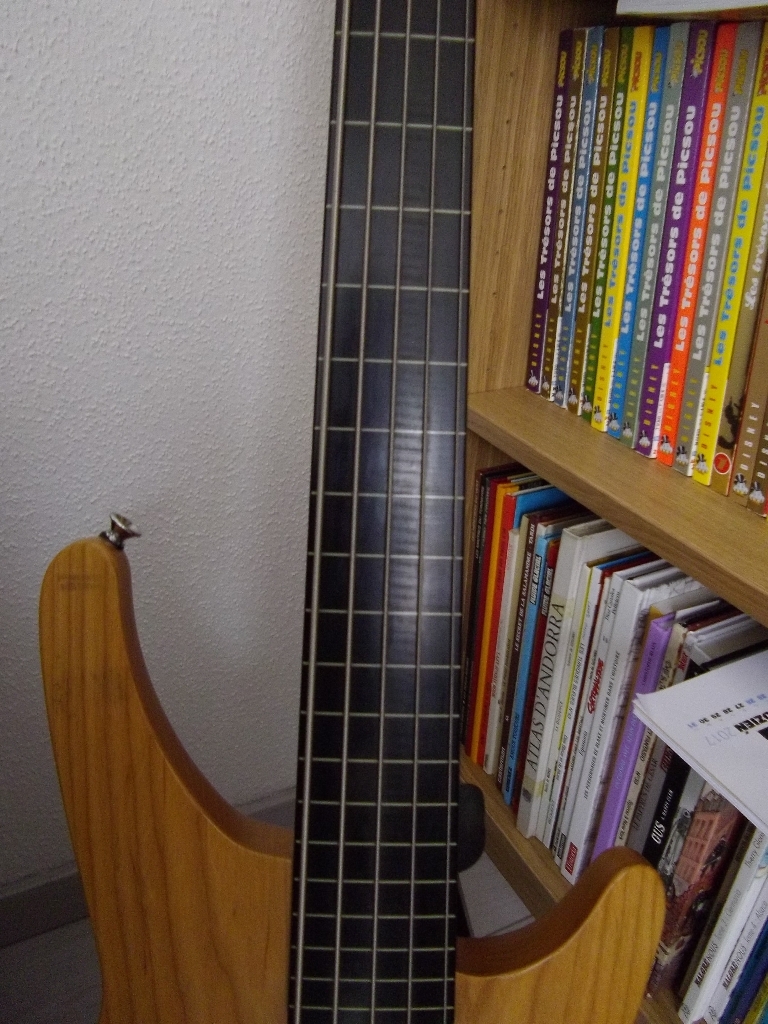 I will replace the strings asap, any advices? I'm a fretless newbie, so absolutely no idea what would be the best and what is acceptable or not in terms of fingerboard wear.
---
Edited by LucienLaTulipe on 09-04-2018 16:09